When it comes to moving in Fernandina Beach, T&E Movers stands out as the go-to choice for reliable and affordable moving services. As your dedicated Fernandina Beach Movers, we bring unparalleled expertise and a commitment to excellence, ensuring that your relocation experience is stress-free and efficient.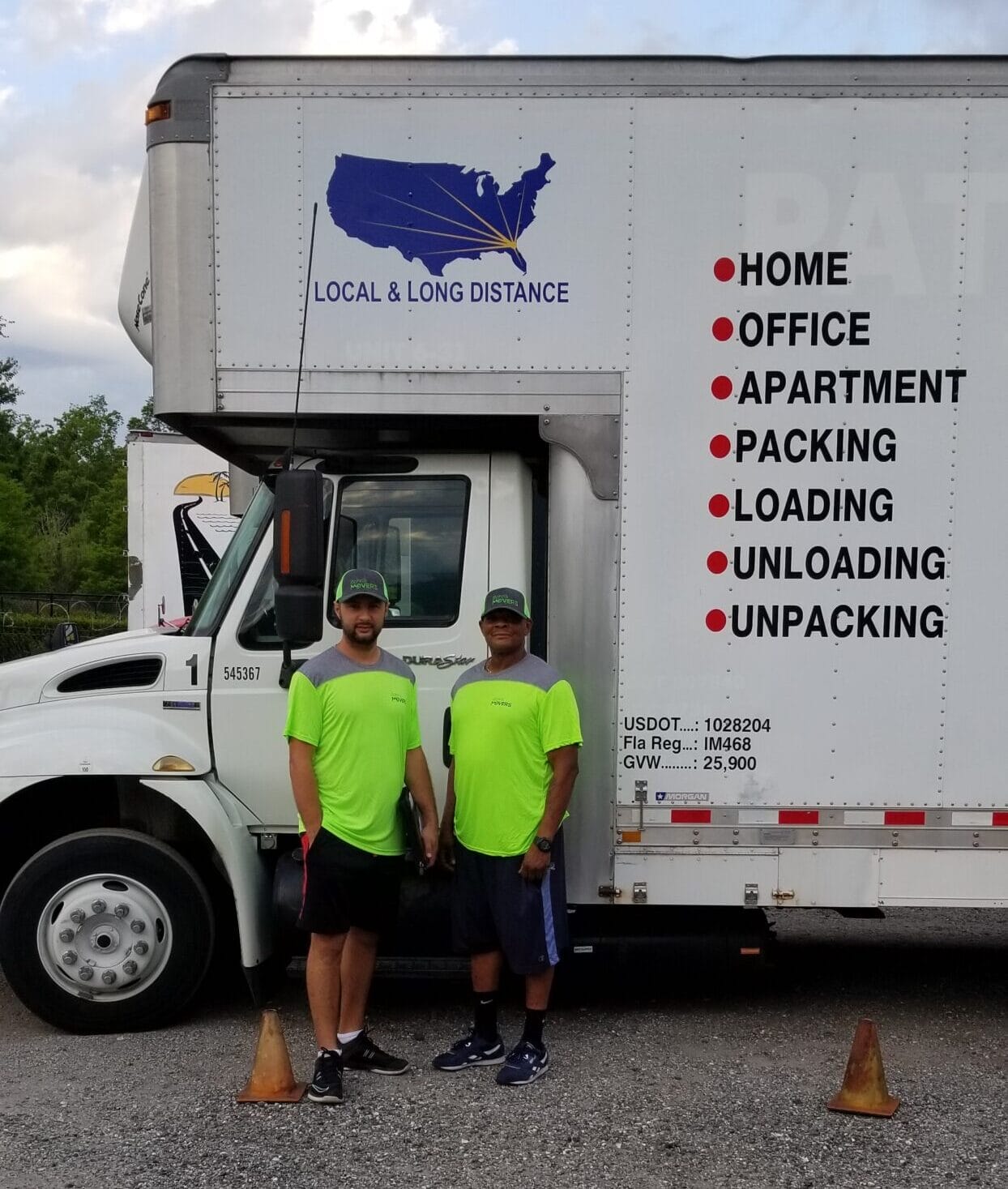 As local Fernandina Beach Moving Experts, we understand the unique dynamics of this charming community. T&E Movers is proud to offer a comprehensive range of moving services tailored to the specific needs of Fernandina Beach residents. Whether you're planning a local move or venturing beyond, our skilled team is here to make your transition seamless.
Local Areas We Serve Include:
Find out more about all our moving services by calling 904-997-1884 or get A FREE ESTIMATE for your next move.
Fill out the online form now to see how well our prices compare with other movers near Fernandina Beach, FL.
T&E Moving: Your Trusted Fernandina Beach Movers
A Reliable Moving Company Fernandina Beach Residents Rely On
Reliability is at the heart of our service. T&E Movers has earned a stellar reputation as a Reliable Moving Company in Fernandina Beach. Backed by satisfied customers and successful moves, we take pride in ensuring that your belongings are handled with care and reach their destination securely and on time.
We're Your Local Fernandina Beach Moving Experts
As Local Fernandina Beach Moving Experts, we navigate the intricacies of this community with ease. Our in-depth knowledge of Fernandina Beach allows us to provide a personalized moving experience, taking into account the unique aspects of the area and ensuring a smooth and efficient relocation.
When you need reliable movers near Fernandina Beach, FL for local or long-distance moving, call us at 904-997-1884 for a guaranteed price and quality service!
Affordable Moving Rates Fernandina Beach Residents Appreciate
At T&E Movers, our philosophy revolves around making quality moving services accessible to everyone, and our commitment to this principle is particularly evident in Fernandina Beach. Recognizing that moving can often be accompanied by financial concerns, our Affordable Moving Rates in Fernandina Beach are strategically designed to provide exceptional service without imposing a strain on your budget. We understand that transparency is key when it comes to pricing, and that's why we offer clear and upfront information, ensuring that you know exactly what to expect from the beginning.
Our goal is to make your move not only affordable but also enjoyable. We believe that the process of relocating should not be a source of financial stress, and our Affordable Moving Rates are a testament to our dedication to providing value for money. By offering competitive rates without compromising on the quality of service, we aim to alleviate financial concerns associated with moving, allowing you to focus on the excitement and anticipation of your new beginning in Fernandina Beach.
At T&E Movers, we take pride in being transparent and upfront about our Affordable Moving Rates. We want you to have the peace of mind that comes with knowing that the cost of your move is reasonable and fair. Our commitment to affordability is rooted in the belief that everyone deserves a smooth and stress-free moving experience, regardless of their budget constraints. Choose T&E Movers in Fernandina Beach for a relocation partner that prioritizes your financial well-being while delivering exceptional service at every step of the journey.
Get a FREE QUOTE on your Fernandina Beach Move!
When we give you a quote to pick up and deliver a single item or several pieces of furniture, the quality of delivery and price are guaranteed.
Give us a call at 904-997-1884 for more information about our delivery service, or request a quote for delivery.
Experience the Difference With T&E Movers' Personalized Moving Solutions
At T&E Movers, we understand that moving is not just about transporting belongings from one place to another; it's a significant life event that often comes with its own set of challenges. That's why, as your dedicated moving partner, we go beyond the conventional by offering a suite of complimentary services designed to enhance your entire moving experience. Our commitment to your satisfaction and well-being extends beyond the basics, and these additional services are our way of ensuring that your transition is not only smooth and efficient but also marked by care, convenience, and a touch of extra value. Explore the array of complimentary services that make T&E Movers stand out as more than just a moving company; we're your partners in creating a stress-free and enjoyable moving journey.
We're Redefining the Moving Experience
If you're planning a move in Fernandina Beach, trust T&E Movers to make your transition smooth, efficient, and stress-free. Contact us today at (904) 997-1884 for a free estimate or fill out our online form. Let T&E Movers be your reliable and affordable moving partner in Fernandina Beach, providing you with a seamless and enjoyable moving experience.